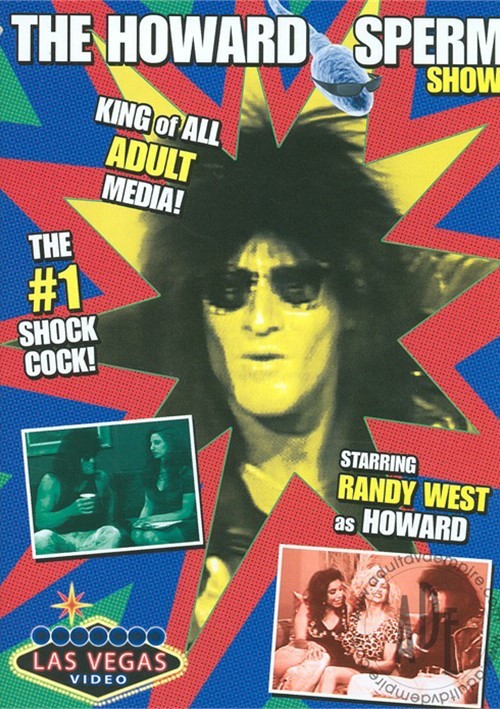 Movie

The Howard Sperm Show

The #1 shock cock! King of all adult media!
Randy West portrays a thinly-veiled version of a certain outrageous radio show shock jock in this parody. The action starts when Rebecca Wild brings her hefty new boobs to the studio for an interview. Randy admires her prodigious up-top assets quite a bit, and shows her just that after the show in a scorching session. Randy's next interview is with kung-fu filmmaker Cal Jammer, who he berates until he leaves in a huff. Not to worry, though, Cal goes home and is comforted by gal pal Courtney in another first-rate frolic. Meanwhile, Rebecca's busy convincing producer Mike Horner to let her play Lesbian Love Connection in the best way she knows how, sharing her bar-busting curves with him in an office-based tryst. We then watch that segment, as Rebecca lines up a date with tasty Cheyenne. They seal the deal in Mike's office in searing segment of pure lesbian lust. The finale finds Randy discussing upcoming shows with busty production assistant Tracey Prince. And what better way to let your employees know that you approve of their work than with a torrid little takedown? While not the best parody you'll ever see, this one is chock-full of nicely top-heavy women and plenty of energetic action, with Rebecca turning in an especially nice performance.

Currently you are watching The Howard Sperm Showvideo uploaded to: porn XXX Movies Category. You can find more porn videos similar to The Howard Sperm Show below in the related videos section.