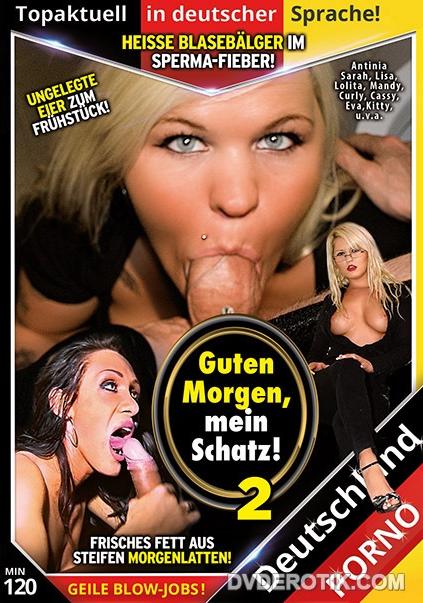 Movie

Guten Morgen Mein Schatz 2

Guten Morgen Mein Schatz 2 (2019)
Und wieder machen sich 10 mundfrische Ferkel mit trainierter Mautrommel über reihenweise abschussbereite Spaßwürstchen her. Als Erste lutscht und sabbert Knallfrosch Cassy am Riemen, bis die Eichel überkocht. Blasebalg Jasmine haucht zwei Schlappschwänzen neues Leben ein, bis sich deren Saft über ihre prallen Brüste ergießt. Lutsch-Maus Maja saugt im Lager einem Spanner gekonnt das angestaute Fett ab. Wuchtbrumme Amy befreit auf einer öffentlichen Toilette Vielficker Ralle vom Samenstau. Deepthroat-Queen Antinia leert mit gut geöltem Schlund in Rekordzeit zwei prall gefüllte Säcke. Knusperflocke Holly spielt genüsslich an einer Fleischwurst rum, bis ihr die ungelegten Eier millionenfach um die Ohren fliegen. Fickfrosch Alisha holt sich tittenfickend eine üppige Portion Sperma ab. Am Rande einer Sexmesse macht sich die taufrische Cynthia über die sehenswerte Fleischpeitsche von Darsteller Steve her und Bückstück Lindsay knabbert so lange am Sack bis ihr eine druckvolle Ladung Schlippermilch den Teint aufbessert. Viel Spaß!

Currently you are watching Guten Morgen Mein Schatz 2video uploaded to: porn XXX Movies Category. You can find more porn videos similar to Guten Morgen Mein Schatz 2 below in the related videos section.